Bangladesh 2011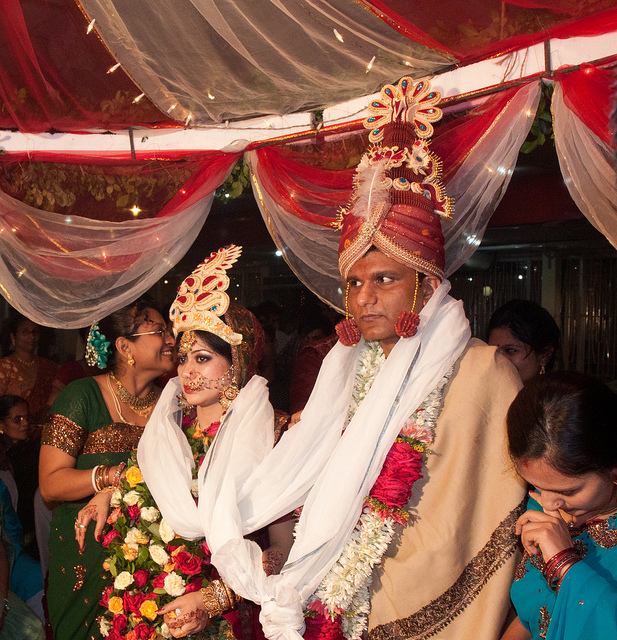 Our family expedition to Chittagong for Prasun and Priyanka's wedding
April 30 - May 8, 2011
Quite the most unusual family trip we've made, to Bangladesh for the wedding of our daughter-in-law's (Tanushree's) brother Prasun.
You can read my (rather incomplete) journal of the trip, replete with snarky observations, by clicking here.
The photos are divided among six Flickr albums, listed below. Just click on the titles.
| | |
| --- | --- |
| | Sari Shopping. Within hours of our arrival in Chittagong, Tanushree's father took us all clothes shopping -- and in a spectacular display of generosity, bought all of our wedding finery for us. This included spectacular saris for all the women and "kurtas" (also known as punjabis) for the men. The clothing store was about the size of several ping pong tables, but stocked approximately six billion fabric samples, and we spent five hours there. |
| | Family Visits. There was a week-long sequence of family visits and assorted religious ceremonies in the days leading up the wedding, starting with a ceremony at the bride's family residence where everyone was introduced and the groom's mother bestowed a gold necklace on the bride-to-be. |
| | Street Scenes. Street vendors, rickshaws, the occasional stray horse, and a game of sandlot cricket! |
| | Engagement Party. The day before the wedding. This involved a separate ceremony and party at which the groom was not present. |
| | Wedding Preparations...including a light-bedecked building, an archway draped in marigolds, and a brass band to lead us through the streets! |
| | The Wedding. Four hundred people, a two hour ceremony, a party that went from 10PM to 6AM, and colors that could knock your eyes out. |
...and here is some video:
Click here to return to www.isaacman.net main page