Marenco Rainforest Lodge, Part 1
Marenco Rainforest Lodge sits at the edge of the Marenco Biological Reserve. It is basic but very beautiful and charming; our thatched bungalow had hardwood floors, no hot water, and occasional electricity.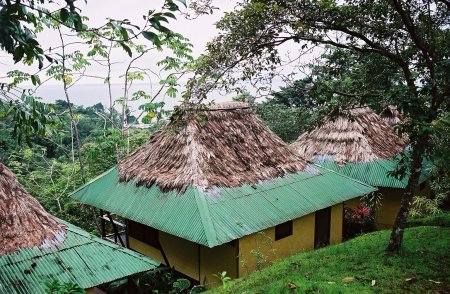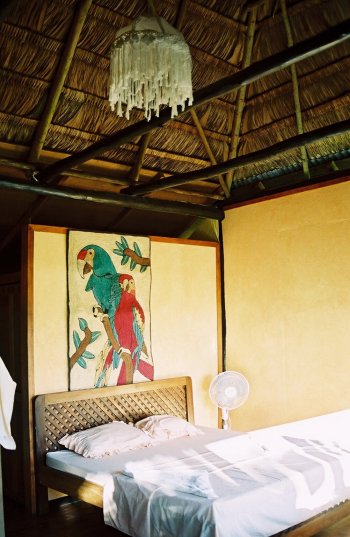 The lodge can accommodate over 80 guests, but
because we were there during the transition between
the rainy and dry seasons, the lodge was nearly
empty; there were never more than eight guests
including ourselves. Our good luck: the weather was
mostly good, and we got to know our guides (below),
fellow guests, and lodge staff very well. It was
wonderfully intimate.
From left: Gustavo, Silvia, Carlos. Many of the staff at
Marenco are biology students who spend months at a
time at the lodge. The receive room and board and a
small salary and perform assorted eco-research as
part of their studies.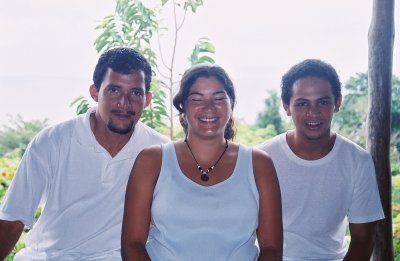 Costa Rica is a real bird-lover's paradise. Each bungalow had a porch from which we could watch the jungle life go variously flitting, climbing, and crawling by.