San Jose
San Jose is the capital of Costa Rica and has relatively
little to recommend it; it is mainly a jumping-off point for
other destinations throughout the country. We did,
however, stay at a beautiful hotel, the Grano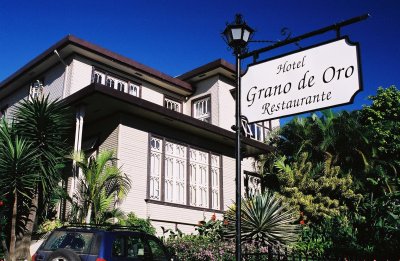 de Oro
("Golden Nugget"), which is a converted 37-room
mansion where every room is different and the hallways
are dotted with Spanish colonial-style fountain. It also
has one of the best restaurants in the country.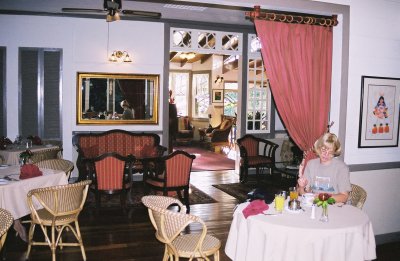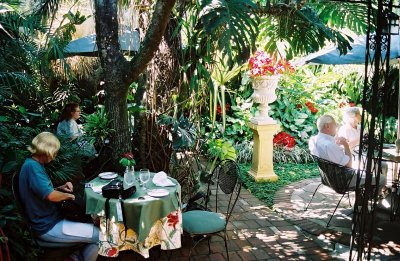 The most interesting sites in San Jose are the
Gold Museum (sorry, no pictures), with its extensive
collection of Precolumbian gold artifacts, and the
Mercado Centrale (below), the central market, crowded with stalls and people.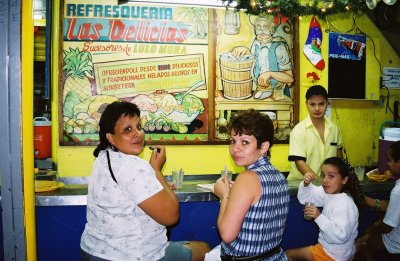 The Mercado boasts the oldest ice cream parlor -- 101 years old! -- in Costa Rica.
The ladies on the right are having ice cream. Feeling adventurous, we bought some "Allspice" ice cream.